Acclimatization
Marshals's team arrived to the Elbrus region on September 18. Yesterday we go to acclimatize to Cheget. Under Cheget shoulde we met last year's champion of  Elbrus Race - Sergey Fursov. He led a group to Cheget. In the evening gathered in the Elba hotel. Participants are actively preparing for the race. Sergei Surmonin and Boris S. Korshunov have the night on the Saddle. Marslals Vitaly Balyukin and Victor Kamenskih few days ago did a great route on Elbrus and also spent the night on the Saddle (they were forced to spend the night in a hut, because of bad weather. That mean they used the Saddle hut exactly as it was built for!!! They both were very happy of that night).

American Charles and Indonesian Dody also acclimatized - climbed up to Priyut11.

Information on the opening event: the opening will be held at the the same  place (uner old Azau ski lift station) on 20 September at 11 o'clock.
Add a comment
Half an hour ago Anatoli Boukreev Memorial Fund confirmed its support of the Race. it is giving 1000$ as prize fund for the Race winners!!
Thanks a lot, Scott!
The money is important - but the very fact of Your support is something much more important for me personally and I am sure for every participant of the Race!! It is a bit like Anatloly himself would say - Men, You do cool stuff!!
Add a comment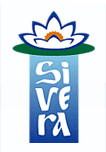 Lucky prize winners will be pampered in SIVERA sleeping bags!!
About the prize from tramontana we already reported below. Now tell about the prizes, which prepared the winners of the race company SIVERA. This sleeping bags (things that do not require universal dimensions of the corresponding and subsequent exchanges):
There is just finished new rescue refuge on the Saddle between Elbrus tops on 5300 m.
The first initiative belongs to Dmitry Gurjanov from Zelenograd (Russia). Four years ago he began to find investors ans then volunteers to build a hut. Overcome all barriers, Dmitry brought the case to the end.

Add a comment
Marshall of II International Elbrus Race (2006) great climber and bright personality Valery Shamalo (St. Petersburg) received the title of Master of sports of international class..
We heartily congratulate Valeriy and wish him continued success. Valera - is a lucky man. Many know his story on Mount Elbrus: he once fell into a crevasse on the approach to the refuge Barrel. The crack was huge, rescuers nearly failed to find him, but finally realized exactly where to dig through the sound of ringing mobile phone in Valeriy's pocket. He himself was hung upside down, and was not able to reach his phone.
Add a comment
How to be well prepared for the Race?
It was rumored that Roman Gubanov trains in a very special way: Every  morning he lift up to the Elbrus Saddle building materials (mainly wooden board) for being built hut. What a fantastic stamina he would get preparing in that way for Elbrus Race. He will be  invincible!!!
Add a comment
Page 22 of 28
«
Start
Prev
21
22
23
24
25
26
27
28
Next
End
»
Photos VIII Elbrus Race - 2013